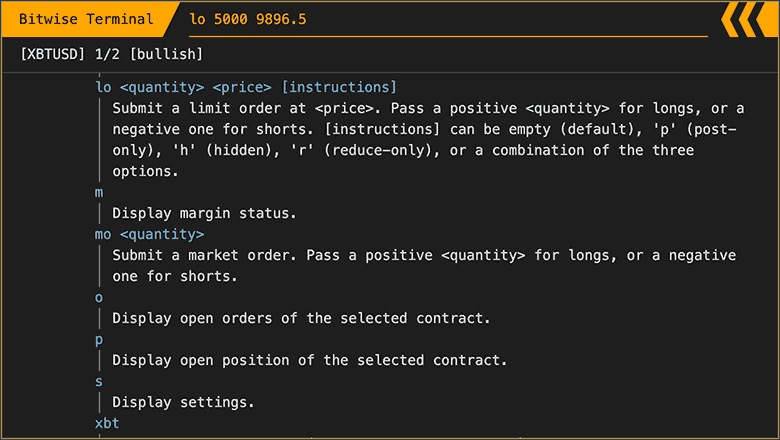 Bitwise Terminal 1.0 is now available for public use!
Bitwise Terminal is a unique command-line trading tool for BitMEX traders that protects your privacy and restricts itself from accessing your API keys.
This debut release has limited commands, but more are coming soon. We're happy to offer free Pro Editions to our early adopters. Just drop us an email by September 8th, 2019, and you'll get a free upgrade to the Pro Edition for at least 10 weeks.