Bitwise develops crypto-trading tools for BitMEX traders.
PNL Tracker is a free web app that plots wallet balance and PNL charts along with daily and monthly summaries. All you need is a read-only API key to get started. It also supports multiple accounts and testnet.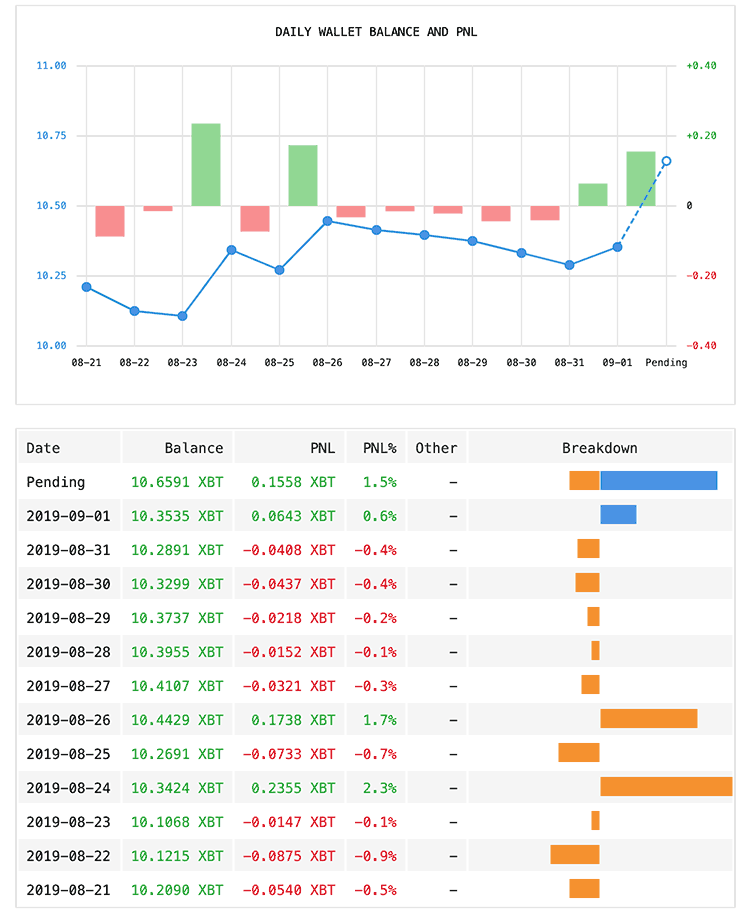 Bitwise Terminal is a free web app with paid upgrades that offers a streamlined command-line interface for derivatives trading. It depends on an open source Chrome extension to make API requests. This design sacrifices some convenience in exchange for a verifiable guarantee that sensitive API credentials always stay on your computer and never get exposed to third parties including Bitwise.