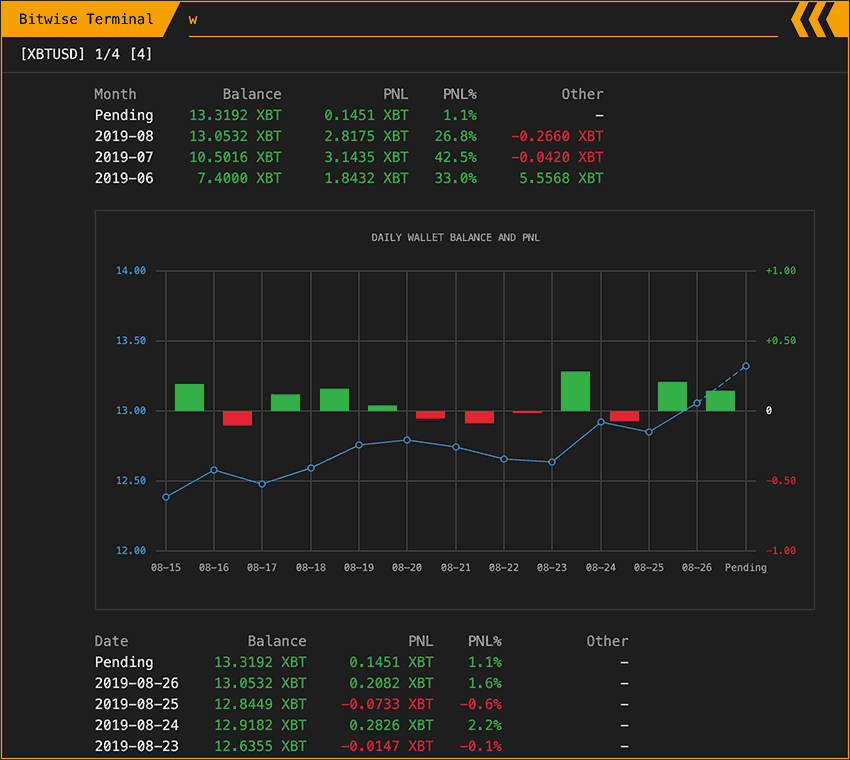 Bitwise Terminal 1.1 is live with a new command to track PNL and wallet balance history. Simply type w (w for wallet) in the command line to see the monthly and daily charts.
Deposits, withdrawals, inter-account tranfers, and affiliate payments are lumped into the "Other" category and separated from PNL calculation.
Monthly history is limited to the past one year; daily records are limited to the past two weeks. Command options will be introduced in the future to customize the date range.